The large range of experiences on offer in Madikwe Game Reserve confirms it as one of the very elite South African wildlife and safari destinations.
Showcasing spectacular wildlife and beautiful landscapes, there are plenty to choose from to guarantee a once-in-a-lifetime stay.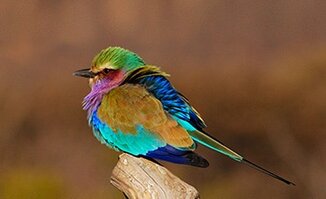 Bird Watching

With over 300 species recorded, Madikwe is a great birding destination. Migratory birds are present from November to April. Serious birders will have a lot of opportunities to take a look at birds because birding is the main focus during game drives, private game drives as well as safari walks.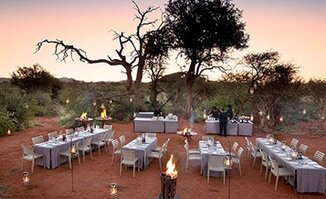 Bush breakfasts and dinners

No two mealtimes at Madikwe are the same. Whether in the dining room, on the deck, in the boma or out in the bush – the one thing that remains consistent is the caliber of dishes presented. Simple and unpretentious, yet packed with wholesome flavor.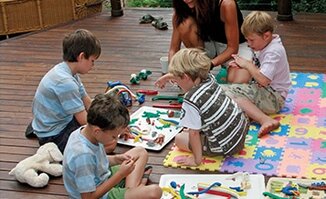 Childrens Activities

Special consideration has been provided for guests visiting Madikwe Game Reserve with children. Lodges at the Madikwe Game Reserve offer family-friendly facilities and are ideal places for young children. Parents can relax by the poolside while their kids play cricket, soccer and other games in a safe environment.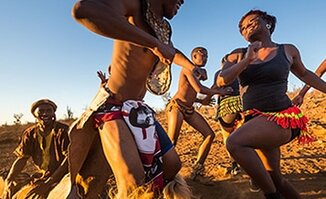 Cultural Safari

There's no better way to get a glimpse into real African life than by visiting one of its rural communities and experience the real tradition of the tribes. A trip to one of the villages surrounding the Madikwe Game Reserve provides a glimpse into the challenges, hopes, and dreams of this local community in a way that not only educates but also inspires.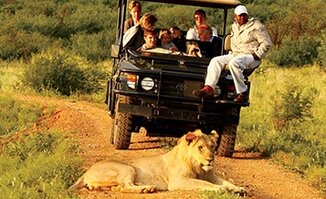 Game Drives

Game drives offered at Madikwe are exclusive, as day visitors cannot gain entry and only lodge vehicles are allowed in the area. The drives offer a multitude of sightings, which include chances to spot the Big Five, as well as the Super Seven (the Big Five, as well as the elusive cheetah and the rare wild dog, which is frequently encountered in the area).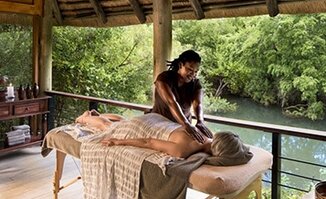 Health Spa

Madikwe offers a number of spa & beauty treatments. Wellness means walking in the wild, breathing fresh air, sleeping well and eating freshly prepared food. Pamper yourself and indulge in a relaxing and revitalizing treatment with Madikwe's qualified therapist, all in the privacy of your suite. All products used are 100% organic.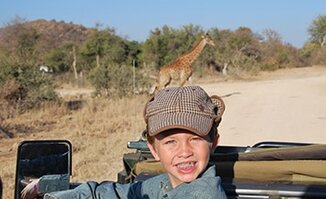 Kiddies Drive

Our professional rangers will take care of younger explorers in the vehicles, which are specially equipped for the kids. They also have a variety of snacks and drinks. During such kids drives, rangers tell interesting stories about South Africa and its creatures, as well as different types of plants which South Africa and this Reserve is famous for.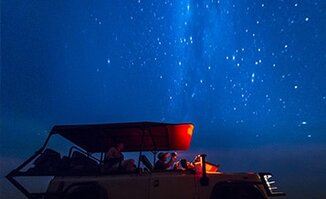 Night Drives

As the sun sets over the horizon, the African bush is awash with colors and sounds. The evening dawns and the nocturnal animals come out from their sleeping spots. Night time is when new adventures are to be had while on safari. The same is with Madikwe Game Reserve which offers a lot of adventures in the night time.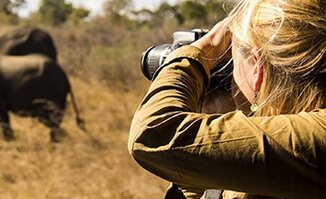 Photographic Safaris

Photographic safaris present guests to Madikwe with the unique opportunity to capture its four-legged residents through the frame of a viewfinder. Set out on an intimate safari that promises close-up wildlife encounters, with plenty of opportunities to take photos of the reserve's beautiful inhabitants.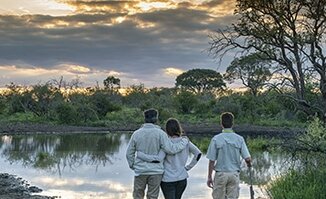 River Walks

Imagine being able to take a stroll near the riverbed of a refreshing river on a hot day in South Africa. In addition to an unforgettable walk, you will have the opportunity to see many types of plants, find out more about this species of plants, as well as you can observe watermen. In addition, you can enjoy refreshing drinks and arrange a picnic, tasting delicious food prepared by our chef.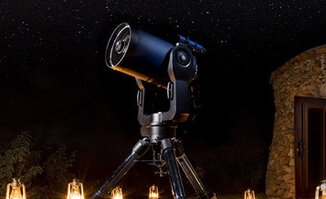 Stargazing

There are few things more romantic than the African night sky ablaze with sparkling lights hanging in the dark of night like diamonds. We are talking about stargazing so you can witness the awe-inspiring constellations and clusters that form part of our solar system. A wonderful story unfolds as you learn about the history and evolutionary formulation of this stellar phenomenon.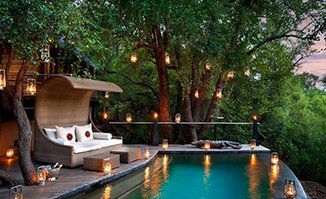 Swimming Pool

The best way to end the day is to swim in a pool, with spectacular views of the unspoiled landscape surrounding. The swimming pools are well situated for both bird watching and game viewing, whilst cooling off with a refreshing drink in hand. Madikwe Game Reserve offers such places of paradise in different lodges.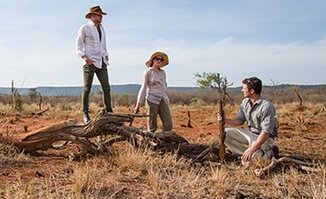 Walking Safari

Head out on foot in the company of your armed Field Guide, and discover an altogether different view of Africa. The walking safari takes on a completely different perspective because each of your senses will be on full alert as you feel the grass and stones beneath your feet; smell the musky scent of wild animals in the vicinity; taste the sweet grass of the veld; and hear the crack of a branch indicating you are not alone.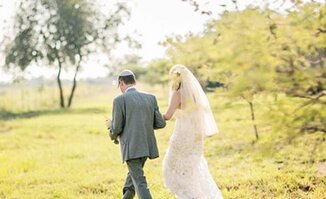 Weddings

If you love being in nature and have an appreciation for the spirit of the African bush, we highly recommend a wedding with close friends and family at one of our private lodges in Madikwe Game Reserve. We take our responsibility as custodians of such a memorable event really seriously, and will literally move heaven and earth to ensure that every detail is perfectly organized, and every need met.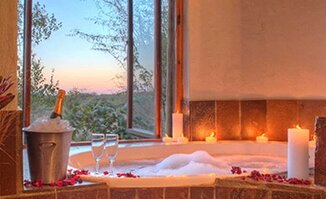 Wellness Treatment

Experience Safaris with a soul of Africa with our special treatment. From our enchanting world, secrets are revived and re-created to bring you, a unique spa concept based on a fusion of ancient healing tradition, philosophies, and rituals from Africa. In holistic therapy, our body "energy" is the universal life force that governs personal well-being and vitality.